A propos
Originaire d'Orléans, Jérémie Bellot effectue des études de Cinéma ainsi que des études d'Architecture à Grenoble puis Strasbourg , il devient Architecte d'état et se consacre à sa pratique artistique. Architecte et artiste numérique, co-fondateur du collectif AV-Exciters en 2012, spécialisé dans le videomapping architectural et les installations lumineuses , Jérémie Bellot est également membre fondateur du Fab Lab strasbourgeois AV Lab ouvert en 2013.
Depuis 2014 il assure la direction artistique de la SAS AV Extended et travaille avec Anne Sophie Acomat au sein de Studio DAAO à l'élaboration de micro-architecture et au design d'objet. En 2019, il fonde les Ateliers Eclairés, Tiers lieu Strasbourgeois du Port du Rhin et assure la présidence de l'association; il devient la même année commissaire d'Exposition pour le festival Constellations de Metz. En 2020, il co-fonde le projet "Château de Beaugency, Centre d'art numérique" et en assure la programmation et la direction artistique.
Originally from Orléans, Jérémie Bellot studied Cinema as well as Architecture studies in Grenoble then Strasbourg, he became State Architect and devoted himself to his artistic practice. Architect and digital artist, co-founder of the AV-Exciters collective in 2012, specializing in architectural projection mapping and light installations, Jérémie Bellot is also co-founder of Strasbourg' Fab Lab AV Lab opened in 2013.
Since 2014 he has been the artistic director of SAS AV Extended and works with Anne Sophie Acomat within Studio DAAO on the development of micro-architecture and furniture design. In 2019, he founded the "Ateliers Eclairés", Makerspace in Strasbourg and is president of the association; the same year, he became curator for the festival Constellations in Metz. In 2020, he co-founded the project "Château de Beaugency, Digital Art Center" and ensures its programming and artistic direction.
« La métamorphose architecturale et spatiale par le pixel et la lumière est au coeur de ma pratique artistique, je tend ainsi à améliorer les relations entre l'architecture et l'homme, à révéler de nouvelles interactions via des interfaces physiques ou virtuelles.»

Jérémie Bellot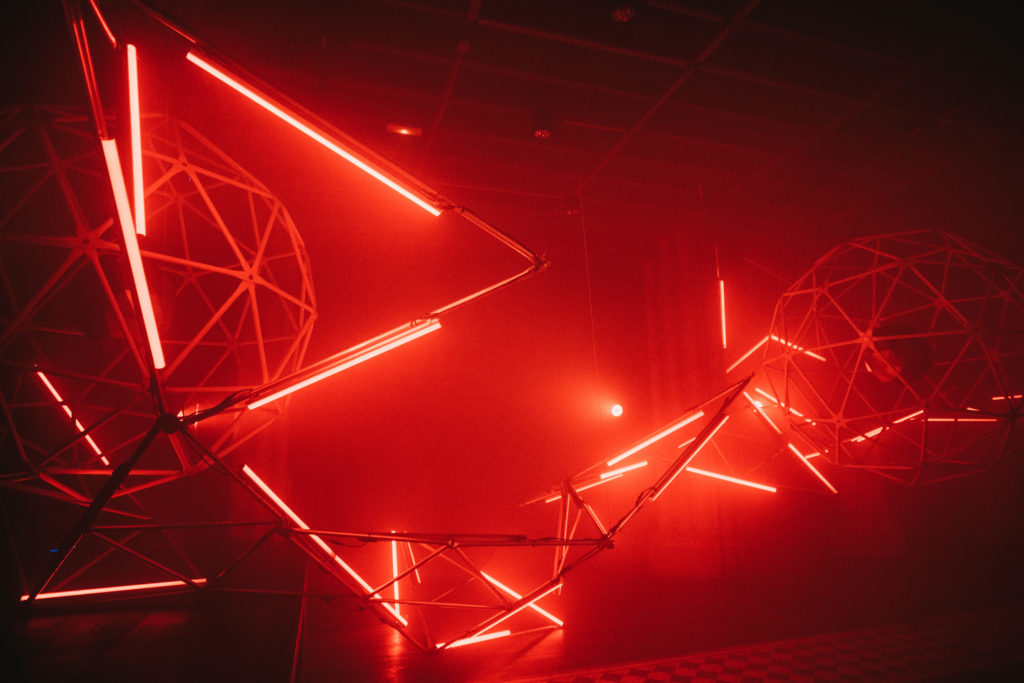 Dès 2012, Jérémie Bellot réalise et produit des projets d'art(chitecture) numérique dans le paysage Français :
– Hypercubus, Nuits des Cathédrales à Strasbourg, 2012
– A hundred Screens, Musée d'Art Moderne et Contemporain Strasbourg, 2012
– Métamorphoses, Nuit des Musées à L'Aubette 1928, 2013
– Is Democracy an illusion? , Conseil de l'Europe, 2013
– Illusion, présenté à l'occasion de la Nuit des Musées à L'Aubette 1928 en 2014
– Xanadu, Nuit des Musées, 2015
– Tracés directeurs , videomapping, l'Ososphère, 2015
– Trame Carrée , videomapping, l'Ososphère, 2015
– Free Lines & Storm, light installation, Selest'art, 2015
– Ruines, Chateau du Fleckenstein, 2016
– Red Stars , Light Installation, Marseille, 2016
– Parallels , Light Installation, Metz, 2016
– Paysages, New media art installation, L'Ososphère, 2017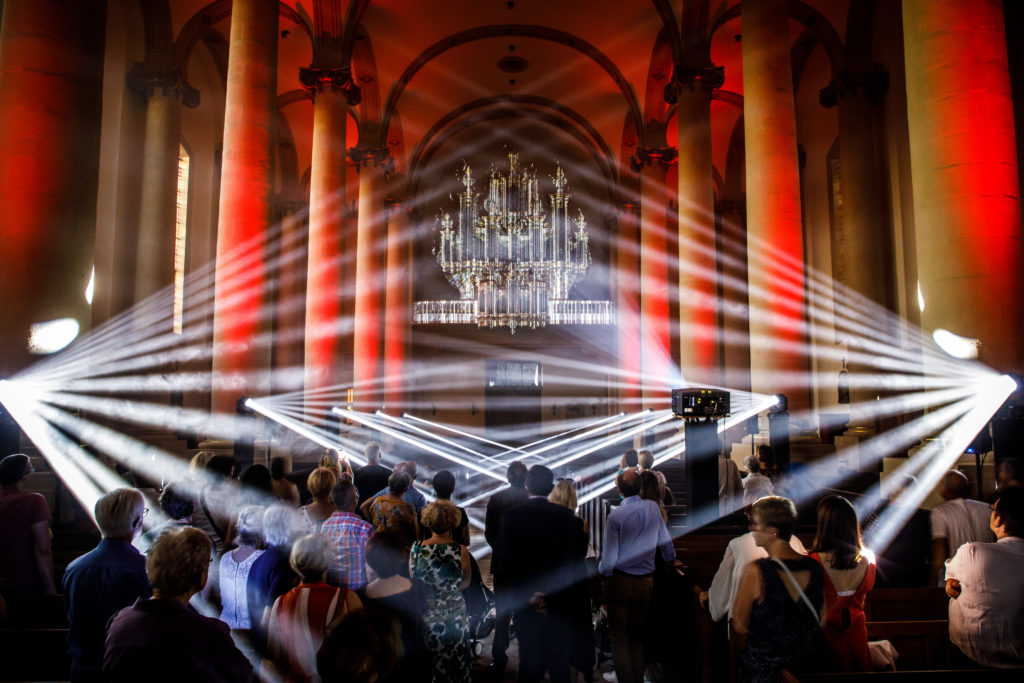 – Circle, Unesco Palais du Rhin 2017
– Red Stars, Constellations de Metz , 2017
– Red Stars, Nuit Blanche Paris , 2018
– Unio , LUX Strasbourg, 2018
– Pixis , LIM Strasbourg, 2018
– Bucky Dream , AEDAEN Strasbourg, 2018
– Concentric rays, Helios Avignon 2018
– Bestiaire Céleste, Constellations de Metz , 2018
–Organ Symphony,Constellations de Metz , 2019
– Pulsations , videomapping, Laon, 2019
– Hortus, videomapping, Strasbourg, 2019
A Metabolist Utopia, Metz, Strasbourg, Aix en Provence, 2019.
-A Moon Dream, Hélios Avignon, 2020
– Le Palais des Eaux , Cannes, 2020
– Le Suquet dans les Etoiles, Cannes, 2020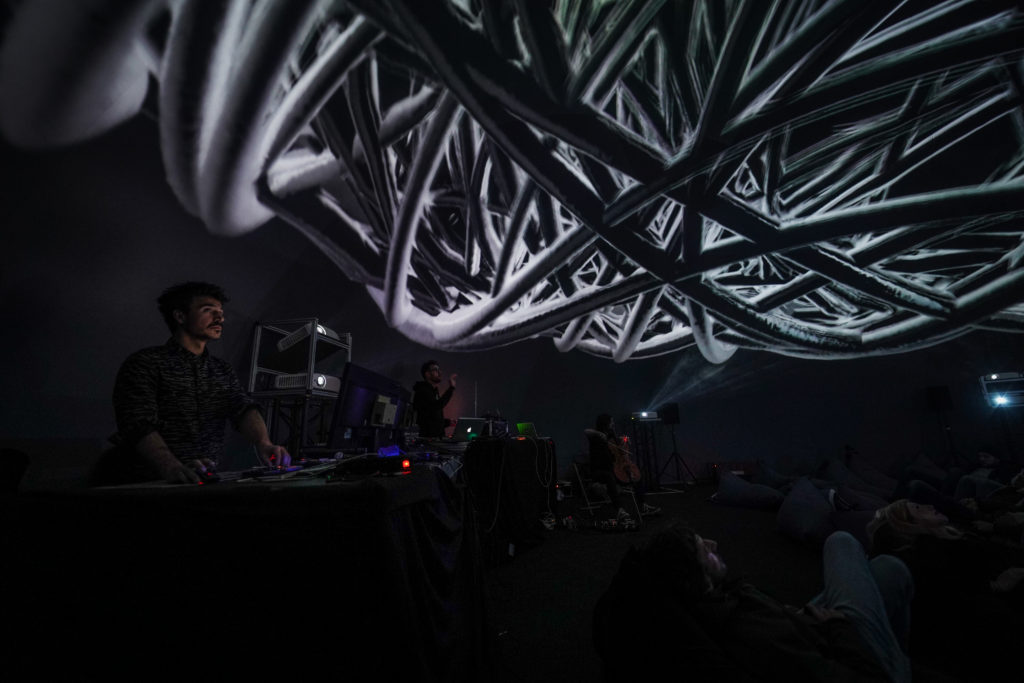 Mais ces actions artistiques ont également une portée internationale telles que:
– Nox, Satosphere Montréal au Canada , 2014
– Multimatograph, Vologda, Russie 2014
– Etapes, Wuhan, Chine, 2014
– Synergetics, Mapping Festival Genève, Suisse, 2015
– La Plante, Light Festival Plzen, République Tchèque, 2015
– Wings, Kinetic Installation, Genève, Suisse, 2015
– Synergetics, Bam Festival , Liège, Belgique 2015
– Still lives of Space time x Thomas Canto, Art Installation , Roma, 2015
– Translation, Light Festival Plzen, République Tchèque, 2016
– Synergetics, Burning Man , Nevada, USA 2016
– Synergetics, Festival international du Film de Québec, 2016
– Sequences, Munich , 2016
– Red Stars, Ibiza Light Festival , 2018
– Rythmic Vertigo, Volklingen, Allemagne 2018
– A Metabolist Utopia, Montreal, Canada, 2018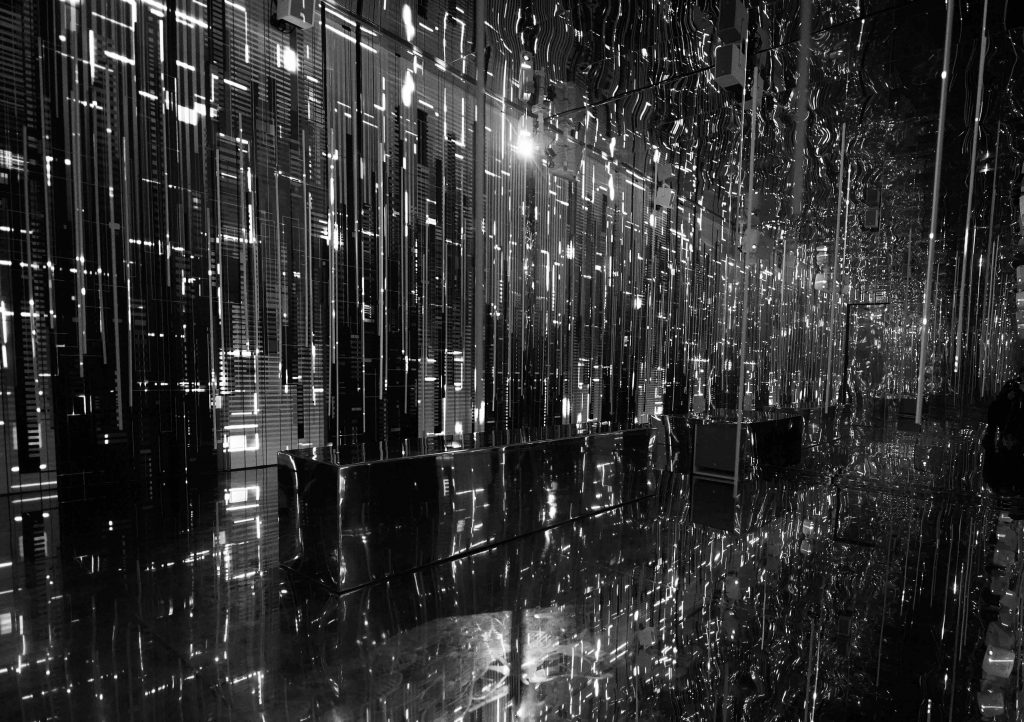 –A Moon Dream, Light Festival Plzen, République Tchèque, 2019
– A-Tiles , Aveiro, Portugal, 2019
– A Metabolist Utopia, Bruxelles, Belgique, 2019
– Exponential Urban Symphony, Immersive installation, Seoul, Corée du Sud, 2020